Hand Built Elegance
HANSEN Fine Custom Cabinetry is a dream maker. If you have a vision for your home or office, and wish to make it come true, then HANSEN Fine Custom Cabinetry will take you there. Founder and owner Carl Hansen, handcrafts every aspect of your custom desires from start to finish.


MATERIALS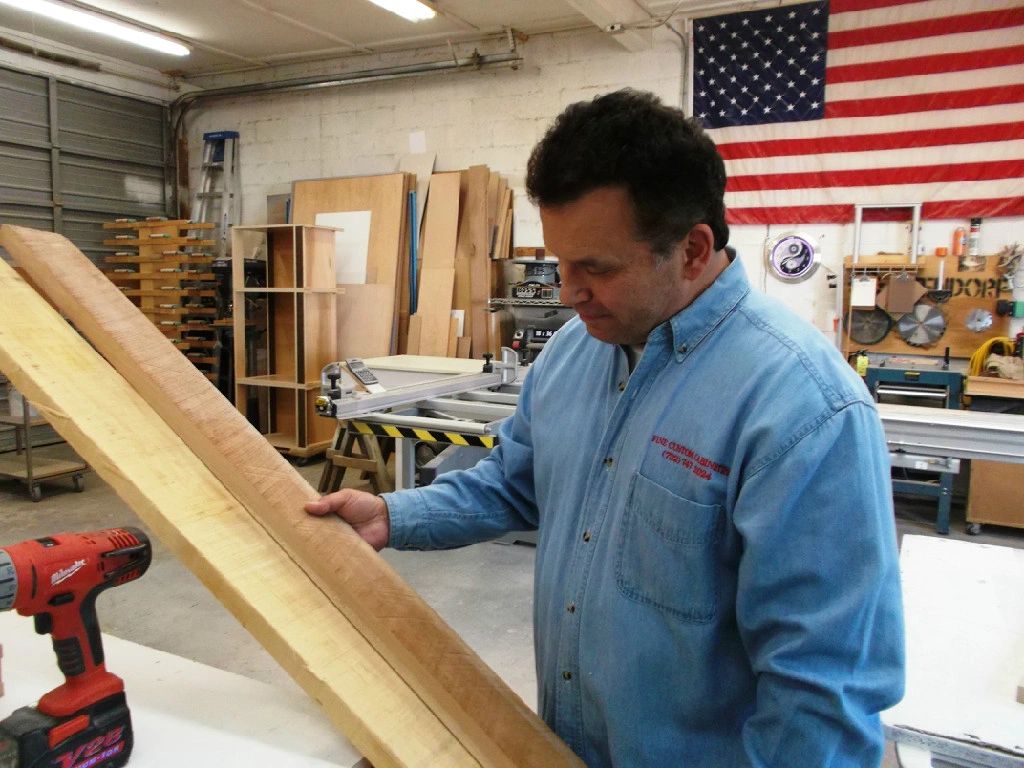 American grown solid cherry and maple hard wood in the raw.

HANSEN Fine Custom Cabinetry uses only the finest quality hard wood and plywoods from the continental United States, so your custom dream will be American grown and American built.


PRECISION and QUALITY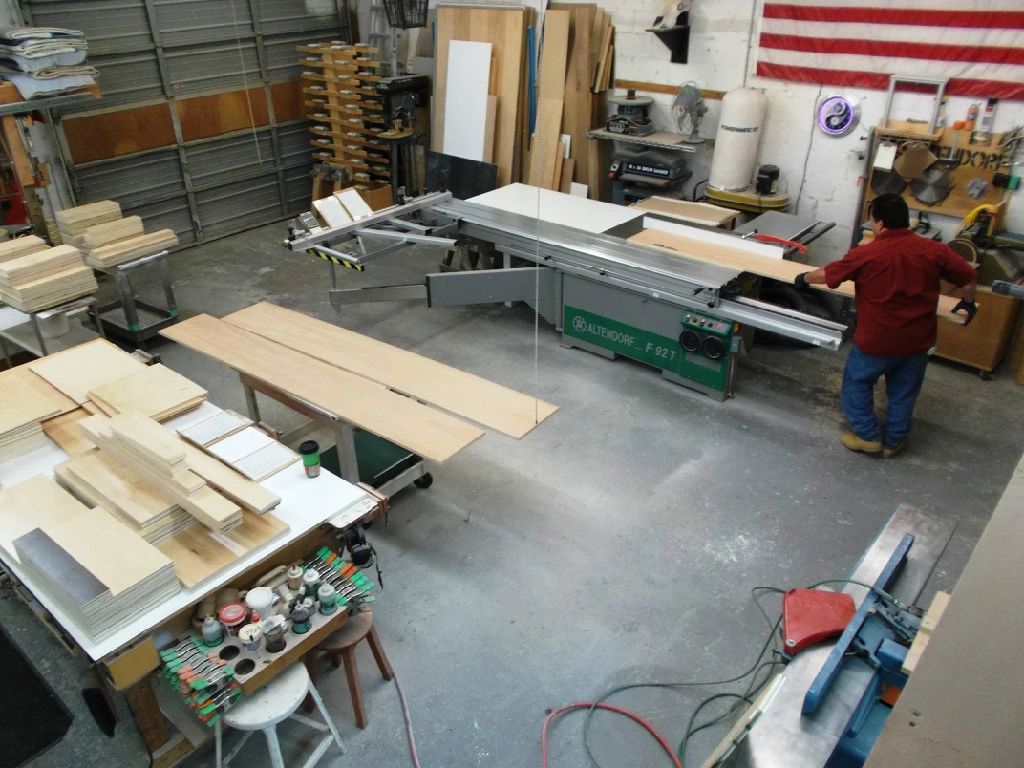 The Shrewsbury Shop of HANSEN Fine Custom Cabinetry
Your piece will be crafted for functionality and durability as well as beauty and form. To achieve this end HANSEN Fine Custom Cabinetry uses only highest quality hardware and components. Together with modern machinery and precision tooling, precision and quality are truly insured.

CRAFTSMANSHIP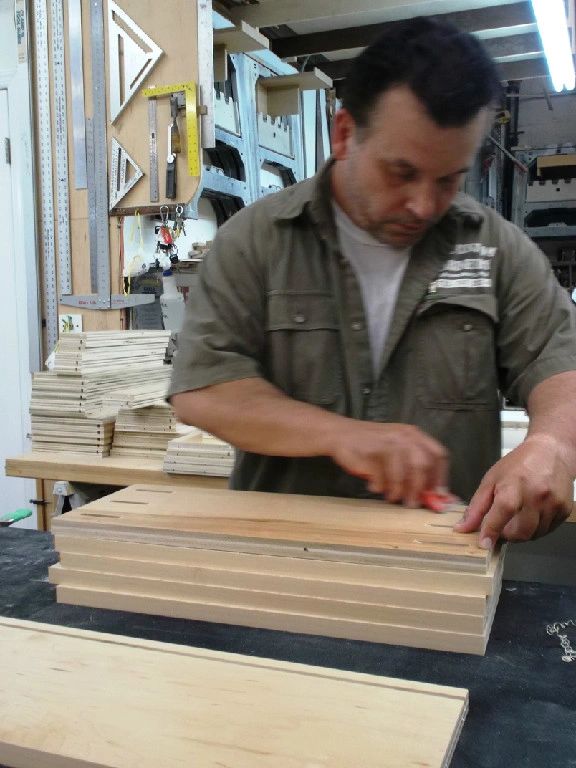 Hansen-crafting each step of the build
HANSEN Fine Custom Cabinetry is completely Hansen hand built. Your job will be crafted every step of the way by Carl Hansen himself. He will handcraft your custom dreams using 35 years of experience as a furniture maker, Italian artistry, and the pride and charm of "old world" craftsmanship.


Visit the SHOP!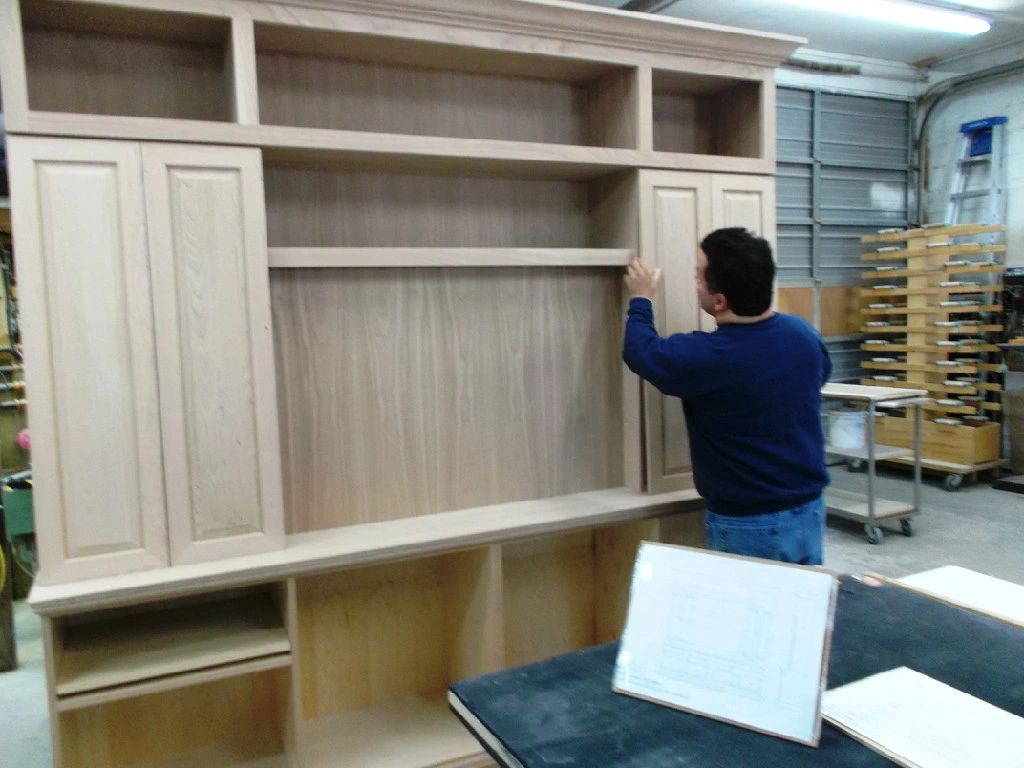 UNIQUE to HANSEN Fine Custom Cabinetry!
Visit the shop to see your custom furniture in the build process!
HANSEN Fine Custom Cabinetry is located in Shrewsbury at
761 Shrewsbury Avenue.
You are invited to visit the shop at any time during regular business hours.
You will greeted by Carl Hansen.


PARTNERSHIP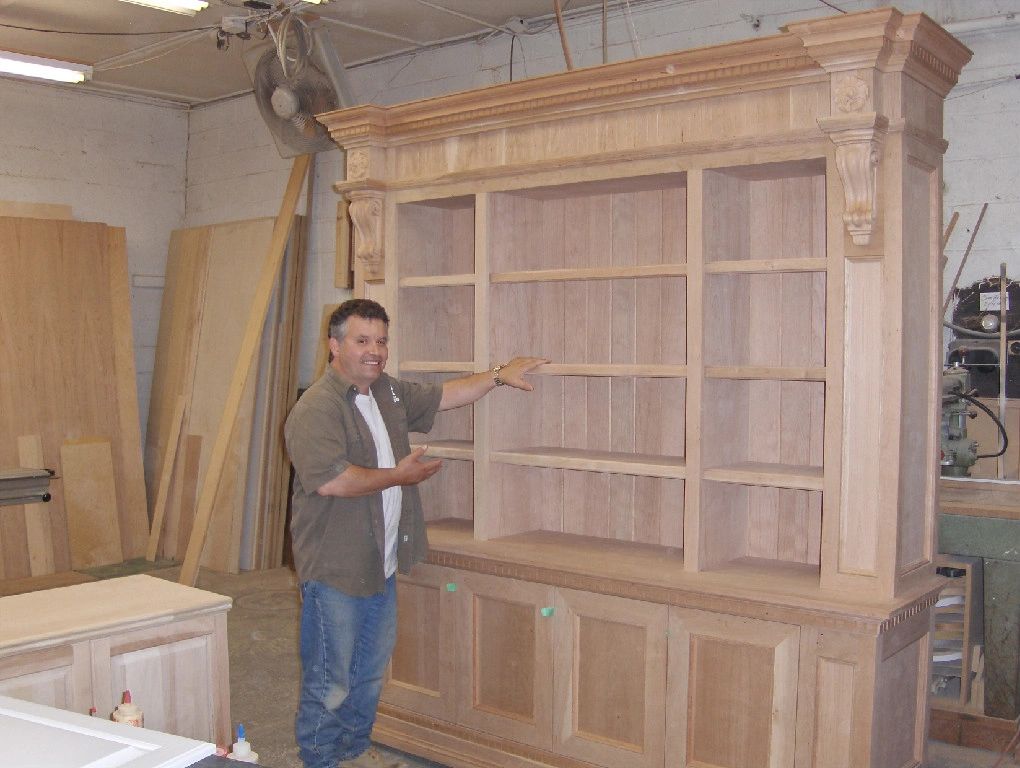 Seeing is BELIEVING at HANSEN Fine Custom Cabinetry
When your piece is completely built and ready to stain or paint, Carl Hansen will invite you to see your completed project at his Shrewsbury Shop. This is usually done on a Saturday outside of business hours for your convenience.

The Final Step!
STAINING and FINISHING


8-step finishing process
Following your visit to HANSEN Fine Custom Cabinetry, your piece is now ready for staining and finishing process.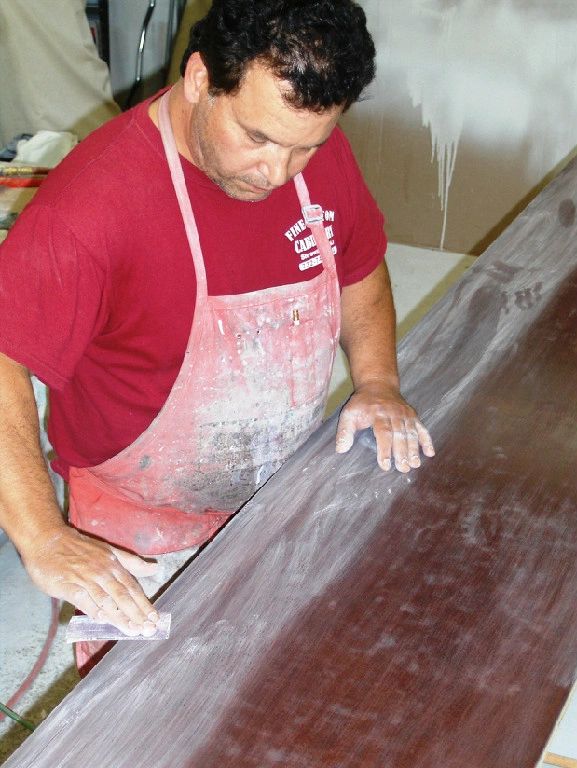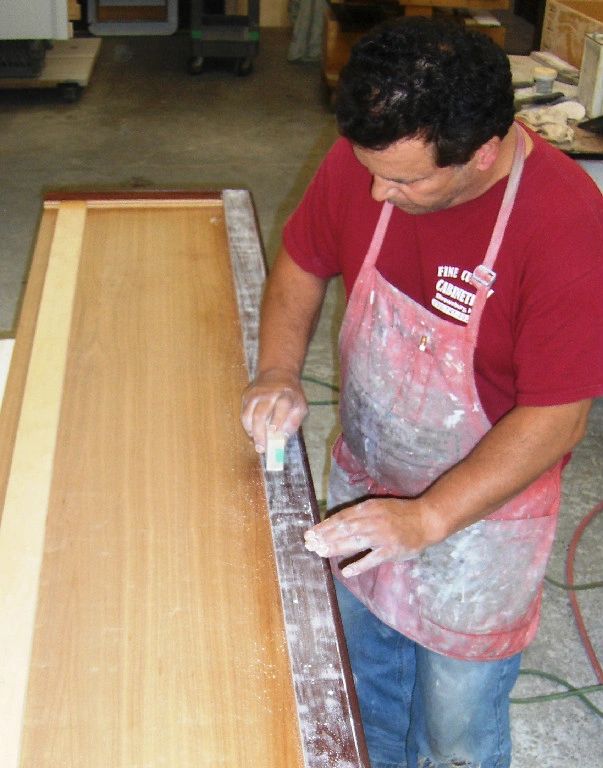 Hand sanding to a smooth finish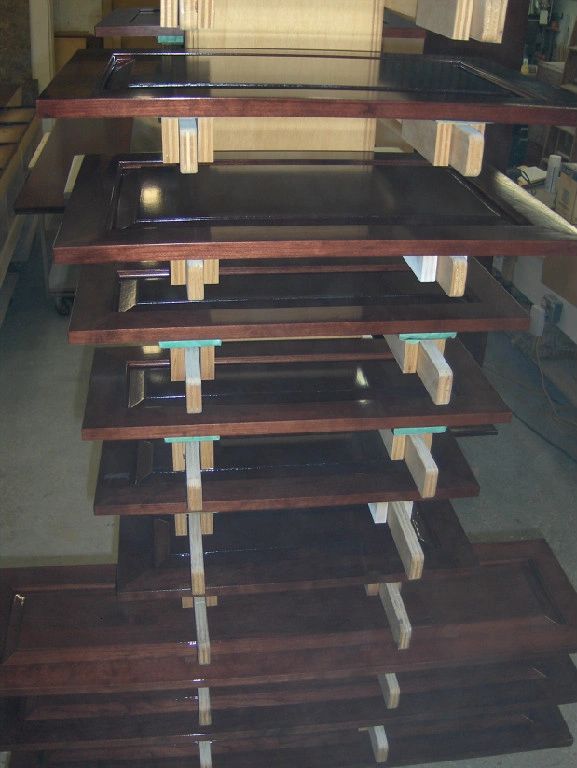 Custom drying racks
HANSEN Fine Custom Cabinetry uses a meticulous 8-step finishing process that produces a finish that is as timeless and durable as it is beautiful.

A Star is Born!
Installation and Ownership!

Hand built custom cherry wall unit by Carl Hansen of HANSEN Fine Custom Cabinetry
Following finishing your custom furniture will be delivered and expertly installed by Carl Hansen. Your custom dream will now be a reality. This hand built elegance will grace your home and be a legacy for future generations to come.


HANSEN Fine Custom Cabinetry Authentic Emblem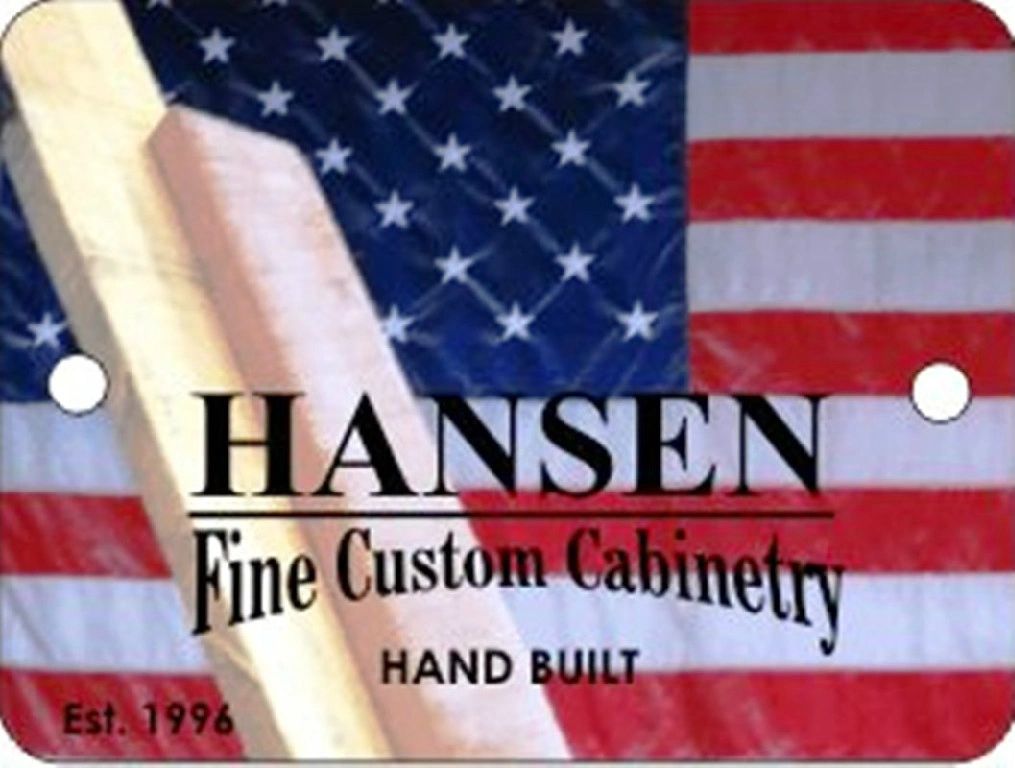 From raw American hardwood to an extraordinary and unique work of art, your HANSEN Fine Custom Cabinetry piece will be authenticated by this HANSEN emblem certifying highest hand built quality and true craftsmanship.
Your HANSEN cabinetry is certified to be a one of timeless value.


HANSEN Fine Custom Cabinetry
732-747-2024


The Shrewsbury Shop